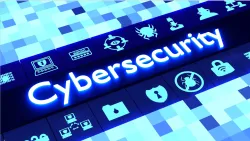 Kiowa Tribal Collaboration for Cybersecurity Training
IT pros can enter the CompTIA Cybersecurity Pathway at any point, depending on their IT experience, existing certifications, course of study, job needs, interests and the specific skills they are looking for. For example, if you have two years of IT security experience or equivalent knowledge, you can jump into the pathway at CompTIA Security+ to prove your knowledge. If you already have CompTIASecurity+, you can go right into PenTest+ or CySA+. In general, the pathway follows a hierarchy of skills needed for IT security; each certification builds upon the skills from the previous one.
There are no required prerequisites for these CompTIA certifications, and they can be taken without IT experience. CompTIA certifications mirror the current job roles of IT professionals, so it makes sense to earn these certifications to gain the knowledge and hands-on skills currently being used in the workforce, whether you have job experience or not.