Contact Info
Location
100 Kiowa Way
Carnegie, OK 73015
United States
Mailing Address
PO Box 369
Carnegie, OK 73015
United States
Phone
Director
Staff
OPEN TO THE PUBLIC
The Kiowa Fastrans offers public services to and from employment, post high school programs, medical appointments, as well as everyday passenger personal appointments and activities.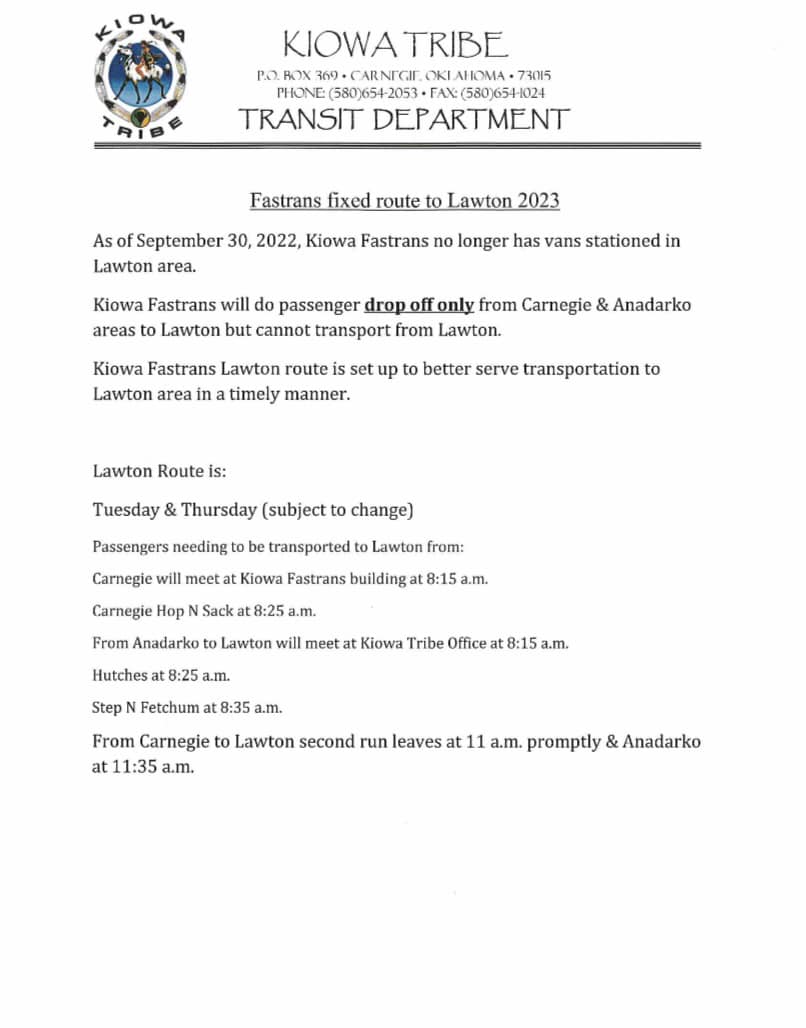 Rides are scheduled on a first come first served basis.
Drivers may arrive 5 minutes before or after scheduled pickup. Riders should be looking out for transit vehicles.
How to Schedule

Call dispatch Monday- Friday 8:00am to 5:00pm at (580) 654- 2053

Required Information

Name
Address
Current phone number
Appointment location, time, and date