Contact Info
Location
100 Kiowa Way
Carnegie, OK 73015
United States
Mailing Address
PO Box 369
Carnegie, OK 73015
United States
Phone
Email
Director
The Kiowa Tribe Food Program has been in existence since August 1982. The Food Distribution Program on Indian Reservations (FDIPR) is a federal program that provides USDA foods to low-income households residing in approved areas in southwest Oklahoma.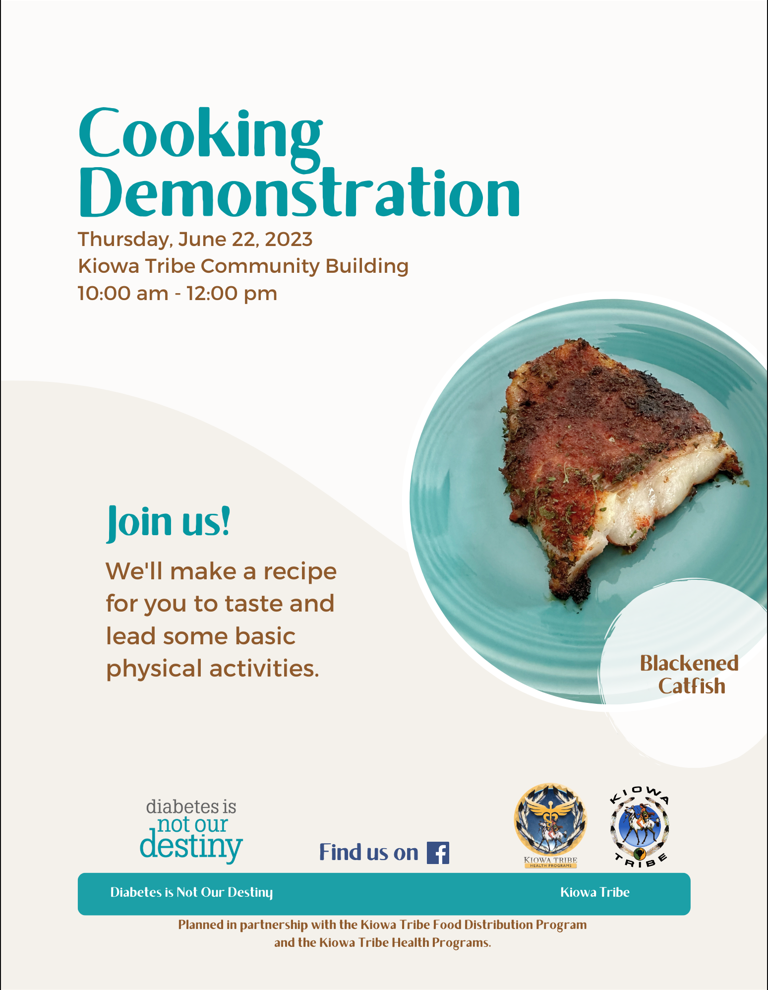 Eligibility

Live within our service area.
Have proof of Indian blood (CDIB) or Tribal membership card.
One month proof of income verification.
Social Security Card.
Current bill with updated address for proof of residency.
Cannot be on SNAP (food stamps).
Service Area

Service Area

Counties of: Greer, Harmon, Kiowa, southwest corner of Caddo, and Nothern half of Jackson.

Requirements

Complete Application

Applications can be downloaded or picked up at the Food Distribution Office in Carnegie, Oklahoma.

Provide CDIB (certified degree of Indian blood)
Proof of income
Social security card
Proof residency (current utility bill).

Hours of Operation

Food Distribution will be open for clients Monday to Friday from 8:30AM - 3:00PM for Curbside Pickup for commodities. Clients will need to bring someone with them to help load. Only Elderly and Handicap wills staff load for them. 

 

The Food Distribution will be closed the first working day of the month for inventory. 

 

Home Deliveries- available for Elderly (60+) and Handicap.