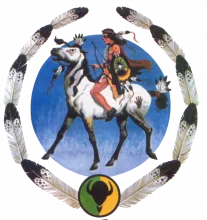 Contact Info
Location
PO Box 369
Carnegie, OK 73015
United States
Mailing Address
PO Box 369
Carnegie, OK 73015
United States
Phone
Fax
Director
Staff
Please see Constitution and Bylaws for more information.
Budget Election Results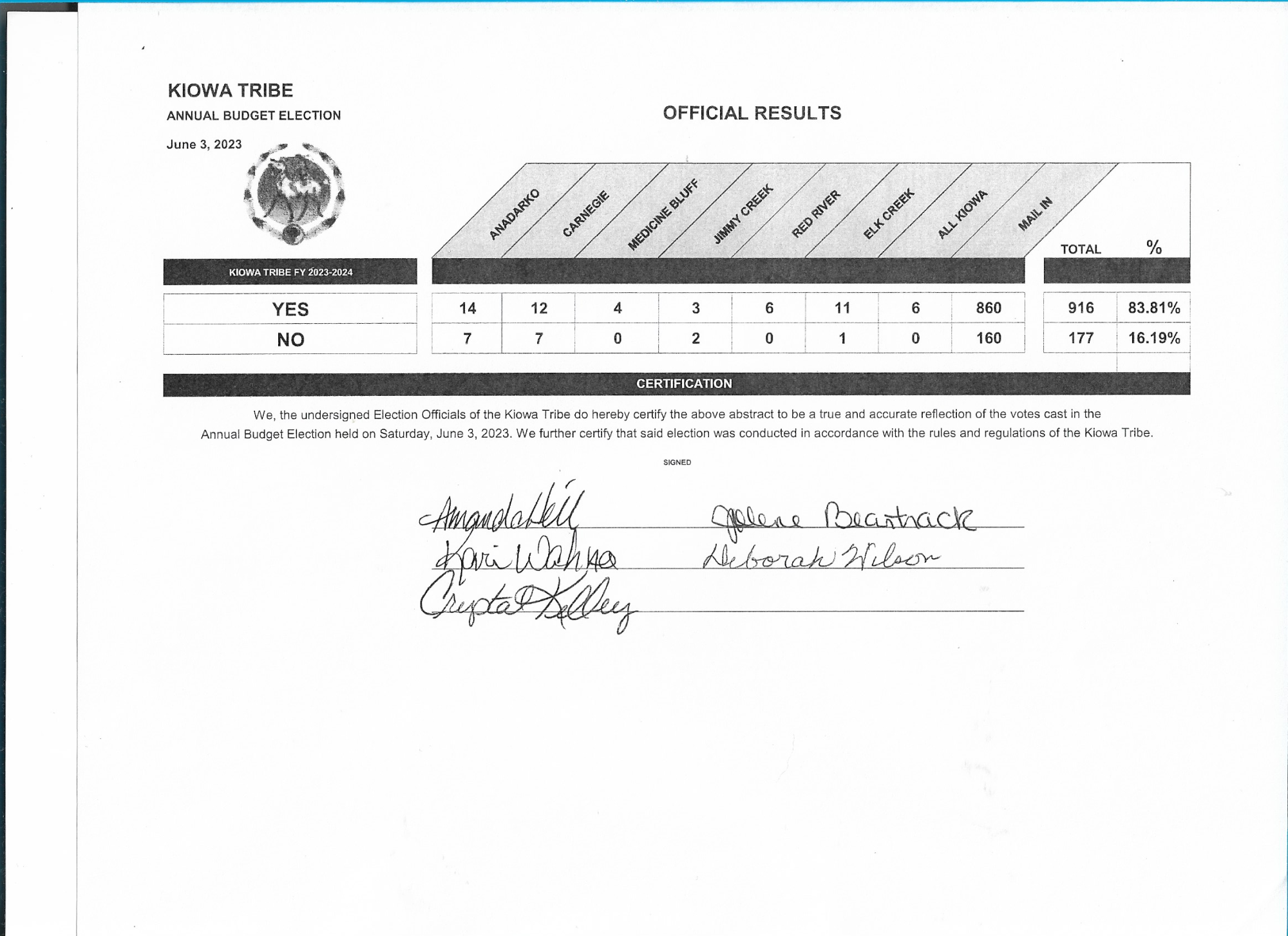 REGISTERED VOTERS OF THE KIOWA TRIBE
Click the link below to review the current list of Registered Voters for the Kiowa Tribe.
You may update your information or register with the Kiowa Election office at (580) 654-6325 or email: election@kiowatribe.org.