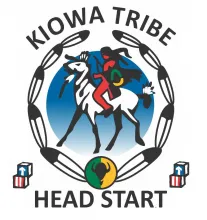 Contact Info
Location
100 Kiowa Way
Carnegie, OK 73015
United States
Mailing Address
PO Box 369
Carnegie, OK 73015
United States
Phone
Director
By Strengthening families, Kiowa Tribe Head Start creates a culture of respect and passion for learning.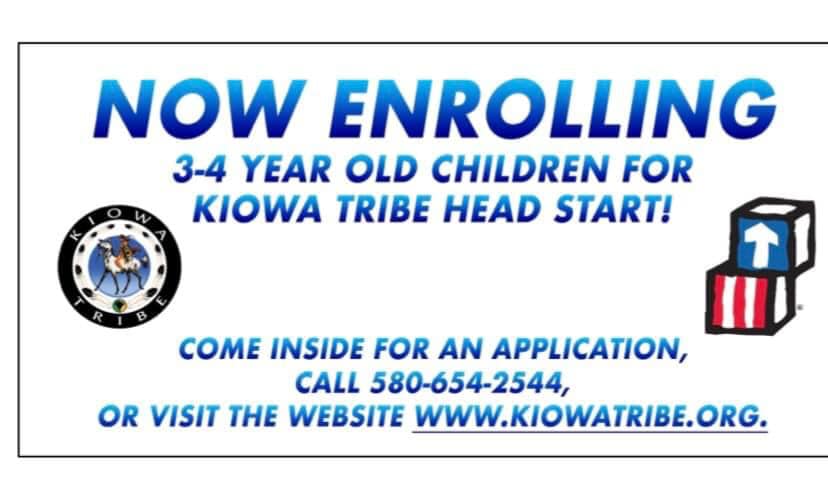 Kiowa Tribe Head Start is a federally funded comprehensive child development program for primarily low-income children, ages three to five (3-5), and their families to prepare them for their next level of learning.
School readiness services include education, child health (i.e., physical, dental, mental and nutritional), as well as parent, family and community engagement.
Center based services are provided and delivered through three tribal Head Start centers located in Carnegie, Anadarko and Lawton and one partnership location at Caddo-Kiowa Technology Center in Ft. Cobb.  
 
Eligibility

Children must be three (3) on or before September 1st to be eligible for Head Start services.  
Documents needed for complete application include: Income Verification, Birth Certificate, Current Immunization Record, Insurance Verification, Social Security Card, CDIB (if applicable).  
We do not discriminate. 

Required Documents

Complete application
Income Verification
Birth Certificate
Current Immunization Record
Insurance Verification
Social Security Card
CDIB (if applicable).  

     We do not discriminate.