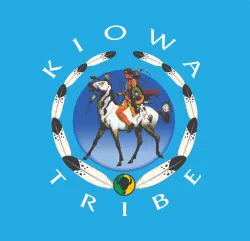 On April 13th 2023 the Kiowa Re-Entry Program Director, Natasha Simpson got to meet with the Goodwill Re-Entry Employment Preparation Program and Training Center in Oklahoma City. The Kiowa Re-Entry Program and Goodwill are building a partnership together to help our Kiowa Tribal members that are currently being released from jail/prison. 
The Re-Entry Employment Preparation Program (REPP) is designed to help support those who have been released from incarceration to provide opportunities to improve overall quality of life and avoid re-entering the system.
Services provided include Basic Computer Skills, Resume Building, Interview Skills, Professionalism and Etiquette, Money Management and so much more. 
Short term career pathways institute- Short Term Certificate Programs include.
Virtual Reality Forklift 
Workplace Computer Skills 
Unarmed Security
Network Cabling 
Restaurant Management 
Call Center Support 
Employment Essentials 
National Federation 
For more questions or concerns contact me below. 
Sincerely, 
Natasha Simpson 
Kiowa Re-Entry Director
Kiowa Re-Entry Program 
Office number: (580) 654-6361
Cell number: (580) 919-3175