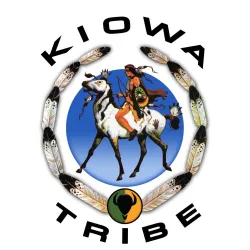 Good morning,
I would like to clear up some confusion concerning the Kiowa Indian Council Coordinator.
I was able to speak with the Chairman last night by phone.
The Kiowa Indian Council Policy and Procedure which was approved by the council in 2018, states on 
page 2-The Coordinator shall serve in accordance with terms and conditions established by the Council.
 1. Terms and Conditions, a, The coordinator shall be elected for a two-year term.
There has been a misunderstanding of an application for KIC Coordinator sent in this year.
I will continue to be the KIC coordinator for another year until April of 2024.
I will be letting people know when my term is nearing the end so others who are interested can put their application in at the appropriate time.
Our apologies for the misunderstanding.
Thank you to all those of the KIC Council who have called me or text me and sent emails.
Your encouragement and support is appreciated very much!
Hope you can all come to Annual Meeting at Red Buffalo Hall on April 1, 2023!
Click to View KIC Policy and Procedure Booklet
Respectfully,
The KIC Coordinator
Kristi Wolf Norris