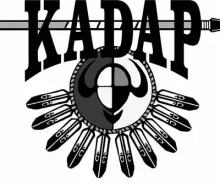 Contact Info
Location
208 Hardee St
West
Anadarko, OK 73005
United States
Mailing Address
208 Hardee St
West
Anadarko, OK 73005
United States
Phone
Director
Staff
Kiowa Alcohol and Drug Abuse Program (KADAP) Resource Information 
Philosophy Statement: We believe addiction is a primary, progressive, chronic, and potentially fatal disease. We are committed to recognize, treat, and prevent substance abuse or dependence. We also preserve individuality based on self-esteem, self-image, and self-worth. We hope to pass onto others that they too can achieve a clean and sober life by taking responsibility and action to rebuild their lives. 
Our office hours are Monday through Friday, 8:00 a.m. to 4:30 p.m.
Eligibility

No age limit;
Must be an enrolled member of the Kiowa Tribe or other Federally Recognized Tribe;
Must reside within the 10-county service area;
Must have a substance abuse problem or know someone who needs help.

 

Services

Individual Counseling; alcohol & drug education; prevention activities for youth and adults; court ordered assessments, court intervention; and referrals. KADAP has not been able to host youth and adult activities due to the current COVID-19 Pandemic we have been in since 3/18/20. However, we have adapted our activities, instead, and have extended them to other tribes and to the community at large and have been successful in doing so! 

In the past, we have contracted services for other providers to come in and present to our clientele life skill classes and other related topics and may do so, if we can move past this pandemic.