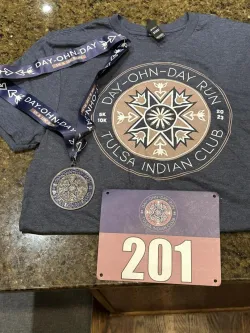 Sat, May 27, 2023 8:00am - Sat, May 27, 2023 2:00pm
Get ready to get your run on!! Dayohnday is next week! We've got the bling. Registration is open. 5k, 10k, Open team, virtual 5k. Princess royalty and tribal leaders are invited. Sign up and spread the word! 
REGISTER AT THE LINK BELOW! 
https://dayohndayrun.itsyourrace.com/register/