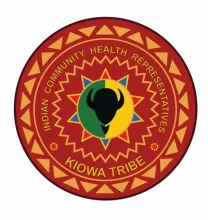 Contact Info
Location
PO BOX 369
Carnegie, OK 73015
United States
Mailing Address
PO BOX 369
Carnegie, OK 73015
United States
Phone
Staff
The Kiowa Community Health Representatives (CHR) are transporters of last resort. CHRs do transport patients to Indian Health Service (IHS) facilities and health centers that are referred by IHS. They can also transport clients to and from health facilities but will require family support in the form of a family member assisting, CHRs will not leave a client at any facility unless they are being admitted to that facility and under a doctor's care. They can also pick up medication prescriptions from the IHS Pharmacy when a CHR is transporting to the IHS facility.
CHRs do not transport "on demand". Transports to Lawton, Anadarko, or Clinton will require three (3) days' notice. Transport to OKC will require five (5) days' notice. Transports from the town of Carnegie to Carnegie Indian Clinic are on demand if CHRs are available.
Community Health Representatives (CHR) provide Health Education, promote Disease Prevention, and are a liaison between the IHS and Indian People
Eligibility

Any Native American enrolled in a federally-recognized tribe residing within the Kiowa Tribe Service area.

Service Area

The Kiowa CHR Service Area is along the West of Highway 9 from Ft. Cobb to Carnegie along Highway 9. The area also follows the "Indian Road" west down to Gawkey Creek South to Comanche County back West to Kiowa County. All of Kiowa County is our service area as well. In the town of Carnegie, our service area is limited to area South of Highway 99 up to the 4-way stop.